SERVICE IS OUR PASSION
IMPULS Consulting: The management consultancy for successful after sales service
As management consultancy for after sales service, we support our customers in the capital goods industry in the development and expansion of a successful service business. You want to build up a future-oriented service business, digitalise your service processes or further qualify your service staff? Then IMPULS is the right partner for you. Our customised service strategies and concepts help you to exploit the full service potential and grow sustainably and profitably. Delight your customers with excellent after sales service!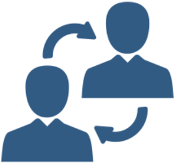 Service Consulting
You would like to increase customer satisfaction in service and grow profitably at the same time?
Our experienced service consultants reveal where there is need for action and elaborate solutions for a customer-oriented after sales service together with your team.
> read more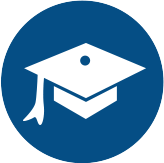 Service Training
You would like to qualify and train your service staff?
Our IMPULS Campus training courses qualify your service staff in the best possible way for the constantly growing challenges in the service business.
> read more
Exploit your full after sales service or market potential!
Are your customers complaining about high spare part prices, too long delivery times or poor availability? Is the lack of data quality also making it difficult for you to measure the success of your service business? Then you are not yet exploiting your full service or market potential, i.e. the theoretically maximum possible service market volume. This is where IMPULS Consulting comes in! As a pioneer and market leader in service consulting, we support you in the development of a sustainable service strategy with clear customer focus.
Become a service champion.
Leading machine and plant manufacturers delight their customers with outstanding after sales service and thus secure sustainable growth. Service champions know their customers' expectations very well and do not only fulfil them, but exceed them. In order to delight your service customers, we determine your theoretical service potential based on a service potential analysis. Furthermore, we develop customer-oriented service products with market-oriented prices and digital service processes. In addition, we support you in the transformation from classic service business models to new digital business models. Moreover, our IMPULS Campus ensures qualified employees who convince customers even in difficult situations of your service.
The Service Consultants: Our Service Know-how = Your Service Success
As a management consultancy for after sales service in mechanical engineering, we develop and implement customised solutions for your service success together with your team. Our service-enthusiastic consultants convince with their competence and personality in addition to many years of service experience. In addition to our consulting projects, we are partners and members of numerous industry and trade associations. This ensures a constant transfer of knowledge and a close exchange of experience between industry and associations.
Management
Management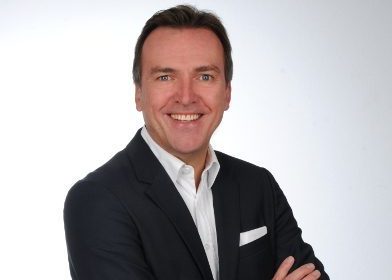 Matthias Mahnel, Chairman of the Management Board
Matthias Mahnel is the founder and CEO of IMPULS Management Consulting. The business graduate previously gained five years of industrial experience as managing director of a leading manufacturing company and worked for three years as management consultant at Roland Berger and Oliver Wyman.
Consultancy focus:
Matthias Mahnel is an expert in global service growth and sales strategies. To achieve their service growth targets, machine manufacturers must actively market their service portfolio in the future instead of merely reacting. In addition, the service consultant deals with the question: "How do customer-oriented service processes and an agile service organisation look like?". Therefore, digitalisation in after sales service is playing an increasing role. Service management and control instruments are becoming increasingly important in order to measure and control the global service success. In addition to his consulting work, Matthias is author of numerous books and publications regarding service trends and service digitalisation.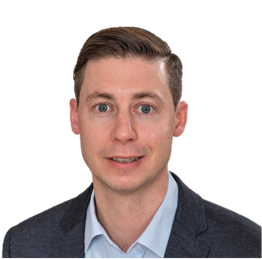 Martin Auer, Managing Director
Martin Auer is Managing Director at IMPULS Management Consulting. The graduate in business administration is a member of our consulting team since 2010. Before that, he gained extensive experience in consulting capital goods manufacturers with focus on sales and marketing.
Consultancy focus:
Martin Auer is an expert in the development and implementation of global pricing strategies as well as global inventory management in mechanical engineering. After all, it is not only the price but also the availability that decides whether customers buy from the machine manufacturer or look for cheaper alternatives on the market. The after sales service specialist also passes on his extensive pricing and inventory management knowledge as a VDMA speaker. In addition to his consulting work, Martin is co-author of numerous service studies and publications regarding service pricing strategies and global spare parts management.
Reference customers
Our references speak for us
As a management consultancy for after sales service, we "live service" every day. Over the past 25 years, we have successfully implemented more than 400 after sales service concepts worldwide. Our customers appreciate the ease of implementation and the measurable success of our global service strategies. We would be happy to support you in taking your service to the next level in order to exploit the full service potential.