YOUR CONTACT TO IMPULS
Call or write us.
We are looking forward to you!
You want to expand your after sales service business
and need a competent service consultant?
IMPULS Management Consulting GmbH
Kirchplatz 5a
D-82049 Pullach / München
Tel. +49 89 38 88 99 30
Fax +49 89 38 88 99 31
Mail: info@impuls-consulting.de
Career
START YOUR CAREER AT IMPULS!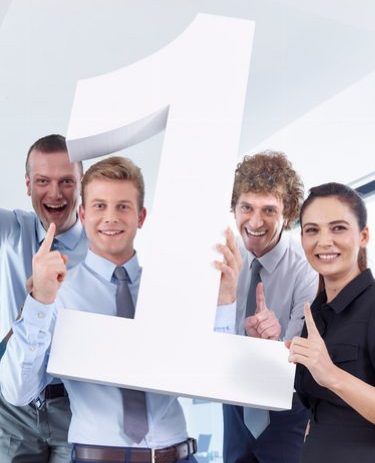 After sales service is your passion?
We are looking forward to your application
As pioneer and market leader in strategic service consulting we are looking for service enthusiastic personalities, that are characterised by high professional competence and communicative talent. You are an experienced consultant or young talent? We offer you a varying task field and space for your individual development.
Student trainees / interns
Young professionals and graduates (Consultants)
Professionals (Senior Consultants)
What you can expect for all our positions:
An exciting and challenging task in service consulting of international companies
Assumption of responsibility in our consulting projects with customer contact on top management level
A joung, creative and service enthusiastic team of consultants
Coaching by experienced collleagues
Entrepreneurial scope for action
Excellent development prospects
Flat hierarchies
Above average earning opportunities
FAQs about the application process
How should I apply?
Please send your complete application by e-mail to: recruiting@impuls-consulting.de and attach a motivation letter, your curriculum vitae and important performance assessments to your application.
What are the steps in the selection process?
The selection process at IMPULS starts with a telephone interview. In case of a positive initial conversation you will be invited to a second interview in our offices. The key focus of the second interview is to get familiar with the tasks and the team as well as a typical consulting project. Soon afterwarts you will be contacted with our final decision.
What application documents are required?
Each application is something special and personal. Your application, including curriculum vitae, cover letter and references is initially everything we know from you. Therefore, please give us a best possible impression about your qualifications and interests.
Whom should I contact in case of questions?
If you have any further questions please call: +49 (0)89 38 88 99 30.
Imprint
IMPRINT
Responsible for the content of the website according to TMG and § 55 II RstV:
IMPULS Management Consulting GmbH
Managing Director Matthias Mahnel
Kirchplatz 5a
D-82049 Pullach / München
Tel. +49 (089) 388 899 30
E-mail info@impuls-consulting.de
www.impuls-consulting.de
Register court: local court Munich
Register number: HRB 113965
Legal notices:
The publisher constantly updates and reviews the website content. Despite all care, data can change in the meantime. Therefore, a liability or guarantee for the topicality, correctness and completeness of the content cannot be provided. The same applies to all other websites that this website refers to via hyperlink. The publisher is not responsible for the content of websites accessed through such links. Furthermore, the publisher reserves the right to make additions or amendments to the information provided. Content and structure of IMPULS Management Consulting GmbH websites are protected by copyright. The reproduction of information or data, in particular the use of texts, parts of texts or pictures, requires the prior consent of the publisher. © IMPULS Management Consulting GmbH. Copyright reserved.
data privacy
Data protection notice
Collection and storage of personal data, type and purpose of use
Privacy
The operators of this site take the protection of your personal data very seriously. We handle your personal data confidentially and in accordance with statutory data protection provisions as well as with this privacy statement. Our website can be used without entering any personal data. If personal data (e.g. name or e-mail addresses) are collected on our site, this is always done, as far as possible, on a voluntary basis. These data are not passed on to third parties.
Newsletter
By registering with our newsletter "IMPULS Service-Briefing", you agree to regularly receive information from IMPULS by means of a newsletter.
You can withdraw your consent to the use of your personal data at any time. You can withdraw consent, for example, by clicking on the button at the end of each newsletter to unsubscribe. As soon as you unsubscribe from the newsletter, all your data will be deleted from our mailing list. We use these data exclusively for the purpose of sending the requested information and do not pass them on to third parties.